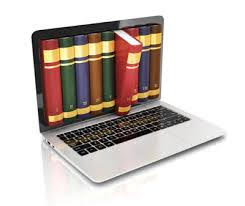 If you can keep yourself motivated enough to stick to your GMAT preparation plan with all sincerity, you must consider taking up a GMAT Online course rather than going for some "traditional" classroom-teaching programme.
A reputed GMAT Online guidance programme provides you many benefits. It can be accessed from any location and you can study at your own pace, planning your study time according to your schedule. The option of going back as many times as you want to have clarity on concepts is surely a great thing. As opposed to a classroom programme, the GMAT Online programme enables you to concentrate on what you need to pay most attention to. Besides, the time that you save on travelling by not going for classes can be utilized for GMAT Online study.
Keeping in view the level of competition, finding the right GMAT Online programme is important. You must have the conviction that what a particular programme is offering is going to prepare you well. Choose only a reputed GMAT Online course. Be ready to invest and do not just grab what is readily available.
Make sure you look at the credentials of those who have prepared the GMAT Online course material. Those who have themselves brilliantly aced the GMAT are better equipped to design a great course.
A great GMAT Online course must:
Be Relevant: Knowing what to study is very important.  It helps you focus on the essentials plus saves you much time that you can employ towards practicing. So find a GMAT Online course that teaches you what is relevant from the exam point of view.
Be Comprehensive, Exhaustive: Your GMAT Online course material must have a systematic set of resources with details regarding how to use them. It should explain concepts and ideas lucidly to aid comprehension. Whether you are preparing for GMAT online or offline, every possible question type for every section (including AWA and IR) should ideally be part of your material. To be exhaustive for GMAT purposes, the study material must include computer-based tests. It should have answers plus detailed explanations for practice questions. The questions must be in keeping with the latest GMAT trends.
Include Strategies: The online material and the videos must help you learn to effectively tackle all question types. They must enable you to grasp important test-taking strategies. No preparation is complete without learning effective strategies.
Include Personalized Study Plans: To derive the best from your GMAT Online course, you must look for those who provide a personalized study plan to go with it. Such a plan, when prepared keeping in view the number of hours you can devote over a specified period of time and your target score, will meet your preparation needs for each section or sub-section on the GMAT.
Some reputed GMAT Online course providers also hold doubt-solving sessions to ensure the success of those who seek their guidance. Some even provide feedback by monitoring progress.
Do consider these parameters before making your final choice.