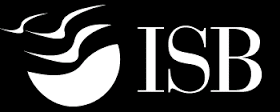 Plan your career with a reputed Consultant's help before convincing yourself regarding admission to ISB. Your own conviction that ISB can offer what you require will help you convince the ISB Admission Committee of the same.
Admission to ISB is desirable if you feel that, with your skill set and experience, you can use its resources to achieve much. Its placement records show that an ISB admission promises much in terms of ROI.
Besides the curriculum, the Experiential Learning Programme, leadership development and global exposure will benefit you. Commitment will help you get a job of your choice.
The leverage from ISB admission will help you land jobs abroad, if that happens to be your target. ISB students receive many international offers in strategy, sales and marketing, leadership programmes. And with new geographies hiring MBAs, opportunities are only increasing.
If you desire a career shift- across industry or function- admission to ISB will be helpful. A large percentage of ISB students look for a shift. It is easier with lesser work experience (around 5 years) but difficult otherwise (though you can get varied roles within your domain).
ISB's Career Administrative Services helps in bagging experiential learning projects and jobs. The Student Placement Committee does its share by analyzing students' aspirations and target companies. The alumni network that you can avail yourself of if you secure admission to ISB can also aid in placements.
Here are some career paths that students who get admission to ISB follow:
Management Consulting: Among students securing ISB admission, this is the largest hiring sector. Students take up either broad-based consulting or niche consulting. You can get into this with any background, provided you have good analytical and communication skills (which you do have- that is why you achieved ISB admission). If you have IT skills, you can take up Technology Consulting.
Product Management: If you possess IT skills, ISB admission will open doors for end-to-end product handling.
Sales and Marketing: Since this is generic, opportunities across sectors abound.
Finance: Many options are available, with the greatest demand being in Wealth Management and Corporate Banking. Trading is another good option.
Brand Management: This is an emerging trend in MBA recruitment, especially for fashion and beauty products. ISB students have secured positions with international brands.
Supply Chain Management: There is much demand for MBAs in both domestic and global markets.
Healthcare Management: This is an emerging field, with an array of options. ISB offers a specialization in this.
Energy Sector: This too offers great prospects in Asia-Pacific region. ISB also has an Energy and Manufacturing Operations Club.
Entrepreneurship: If this is your goal, ISB admission is the thing for you. The Wadhwani Centre of Entrepreneurship Development (WCED) will provide great support. Your ideas will be developed or refined, funding from venture capitalists will be provided and working for a while within ISB will be allowed. This is open to all. You may also major in entrepreneurship. Additionally, if idea fails, you can sit for placements in the next two cycles.
If you believe admission to ISB can help achieve your dreams, strive hard for it.