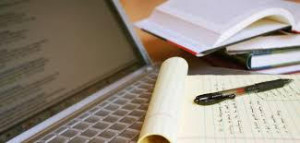 In one's pursuit for higher education from the world's eminent universities, obtaining a fine GRE score is one of the first steps. A high score on the iconic exam can play a vital role in obtaining admissions as well as scholarships. Several test preparation companies have been long helping the students through conventional brick and mortar models. However, with the advancements in technology and the advent of high speed internet, students can study from the convenience of their living spaces and save significant time and efforts. In this article, we wish to elucidate certain factors that a good Online GRE Preparation Program must have and how we at Experts' Global have tried to address each such factor.
1. Personalized Approach
The first drawback that comes to our mind in an online preparation mode is the lack of personalized attention. A student must ensure that an online GRE program includes certain personalized touch and doesn't leave a student to study in silo.
Addressing this concern, we personalize every student's GRE Prep to suit one's preparation needs. On day 0 of the program, a student is given a GRE like test to help us analyze a student's current level, strengths, as weaknesses. Accordingly, a daily basis plan is prepared, also keeping in mind the number of hours a student can commit to the preparation. Hence, the student knows what one has to study on each day of one's preparation. Further, the study plans are broken into three stages in order to help us analyze how a student in responding to the preparation. Generally one month long, each stage has its own importance as a student gradually moves from a humble level to the most advanced level on one's GRE Preparation.
2. High Quality Videos
In an online program, a student gets the benefit of studying from one's living space, saving significant time and effort. However, the need for high quality videos becomes crucial in this approach. In absence of live classes filled with fellow students, a student relies on the exhaustive nature of videos and lucid explanations.
We have made a bunch of videos that cover the entire syllabus of GRE in an organized way. While these videos are not for very basic stuff and the emphasis is on bringing that extra edge through the recorded sessions, these videos are easy to understand by any average student. One can watch the videos any number of times and in case of any doubts, email us the queries or get the same sorted in the doubt solving sessions.
3. Completeness of the Resources
While plethora of material is available over the internet and book shops, there is no single material that prepares a student from a humble level to the 99th percentile. In absence of such an organized resource, a student relies on the resources one shall get from the Online GRE Preparation program one is opting for.
To address this concern faced by almost all the GRE takers, preparing through any means, we have taken the best out of as many as eight different, prominent materials. After rigorous research, only the best from various resources has been taken and put in a systematic order to ensure that a student gets the best of all the prominent resources under one program and is saved from the noisy material and even the not-so-good-parts of the good materials. Hence, a student gets one material that is complete is every sense for taking a student, from a basic level, to the 99th percentile on GRE!
4. Mentoring and Doubt Solving Support
While any average student can prepare for GRE on one's own (if one gets the right quality of recorded sessions, study material, and guidance upon how to use the resources), once in a while, having doubts about certain questions or concepts is human.
At Experts' Global, a student gets the option of sending us the query through an email or, once in a while, getting them sorted over a doubt solving sessions that are conducted by mentors with 99th percentile on GRE and significant teaching experience. Hence, the recorded sessions take the 'lecturing part' out of the classroom and the doubt solving sessions retain the 'discussions part' of the same, ensuring that a student gets the required guidance!
5. Adequate Number of Mock Tests
The brick and mortar classes generally have labs where students can take multiple tests. The Online GRE Preparation programs often lack this facility. Taking adequate number of mock tests is an important part of the preparation and a student must ensure that one gets required practice.
As a part of our GRE Guidance Program, we provide a student with 20+ mock tests for ensuring that a student gets adequate practice. In rare cases, if needed, we provide extra tests- of course, for no additional charges.
Hope that helps!
Feel free to write to us for any questions or suggestions.
support@expertsglobal.com
www.expertsglobal.com