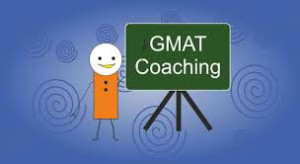 While you would be hunting for a GMAT coaching centre in Pune, you would have numerous options in front of you. Not knowing which one of the options is the best, you would want to know the criteria for zeroing down to the best option. This is a difficulty usually faced by test-takers, who have to make a choice from among a plethora of institutes providing GMAT coaching in Pune. Here are some key attributes which would help you in taking this decision:
Track Record
Check the track record of each of the reputed GMAT coaching institute by going through the previous years' performance of the students who took coaching classes from that institute. You must opt for a coaching centre that is skilled at transforming average students into star performers. Generally, all GMAT coaching centres in Pune keep the track record of the previous students. A thorough analysis of the mock test scores and the main exam score of each student will definitely give you some idea about the worth of the coaching institute. While studying the track record, ensure that you are looking at the track record of the particular centre and not the combined track record of the franchise as this may give you an incorrect picture.
Test Series
All GMAT coaching centres in Pune offer mock tests in order to identify the weak areas of the student and work on them. Ensure that the coaching institute you choose offers computer-adaptive practice tests as the scores in such tests would better reflect your skills. GMAT main exams are computer-adaptive, so, as it is, it makes more sense to enrol in a GMAT coaching centre which offers computer-adaptive practice tests.
Batch Size
Many GMAT coaching centres in Pune enrol a large number of students and dump them in a single batch. Opt for a GMAT coaching institute which holds classes in small batches as that will ensure that you get the necessary individual attention from the faculty.
Time and Distance
Usually all GMAT coaching centres have weekday as well as weekend classes. If you are a working professional, a weekend class would suit you better. Choose a coaching institute near your place of residence to save time. Do not put yourself in a time crunch by opting for a coaching centre reaching which would require much travelling time.
Network with Alumni
It is best to hear it from the horse's mouth. You can get firsthand information from the students of previous batches who have attended the coaching classes of the institutes you shortlist. All GMAT coaching centres have the contact details of their alumni and would definitely be willing to share it. The alumni of the coaching institutes can give you a genuine feedback about their experiences with their particular institute and whether they found their experience worth the investment.