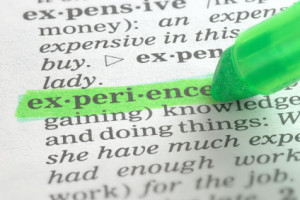 MBA from any of the world's top 100 business schools (outside India), without work experience is not possible. Only the third tier MBA programs accept students without work experience and graduating from such institutions may not lead to a bright career; such options are not recommended. In this article, we intend to clear several myths around MBA without work experience and suggest various high quality alternatives.
Global Management Education without Work Experience
Global management education is a dream of millions. However, the awareness level is low of the options available for students wanting to pursue Master degree in management from global institutions, without work experience. All the prominent global MBA programs require serious work experience- the eligibility is generally two years and the class average experience is around five years. MS degrees can be pursued without work experience but these degrees are in conventional, non-management disciplines. Hence, the students wanting to pursue management education immediately after their bachelor degree are confined to Indian business schools as most of them accept candidates without any prior work experience.
Certain promising options for global education in management are available. Here is an attempt to educate the aspiring candidates on the same…
Master in Management (MiM, MM, MScM, MSM)
Several of the world's most prestigious universities offer Master degree in management; these MiM degrees, generally 12-18 months long, are very similar to MBA degrees in the scope, structure, and content of the education. As is the case with MBA degrees, the concentrations for Master in Management include the principle pillars of business management namely Marketing, Finance, Strategy, Operations, Human Resources, Information Systems, and International Business.
How do these Degrees Compare with MBA Programs?
While the pedagogy in an MBA program is more experiential in nature, the same in MiM programs is more theoretical. In MBA programs, where a student is expected to have basic professional maturity through one's prior experience, the emphasis is on practical application of management principles. In MiM programs, on the other hand, a candidate is generally fresh out of college and thus, the emphasis is on developing the core management principles. Another main difference is that an MBA degree is generally about gaining a holistic view of all facets of management while concentrating in one or two, an MiM degree- while conferring a 360 degree view of management, lays greater emphasis on inculcating specific skill-set in any one discipline to help a student be more employable for a career in one's chosen field. For example, a student concentrating in Marketing Management in an MBA program shall study Marketing in around 30% of the overall curriculum but a student concentrating in the same in an MiM program shall study Marketing related electives in more than 50% of the curriculum; hence, MBA is a generalist, strategic degree while MiM is a more specific, academic degree. The nature of job opportunities on completion of the degree is similar in the two programs; however, the MiM graduates are hired at entry level positions in the management hierarchy whereas the MBA graduates are hired in higher designations. After making the purchase power parity adjustments in the year 2014, the average salaries for the world's top 50 MBA Programs turns out to be approximately $125,000 while the figure for the top 25 MiM Programs is around $70,000.
What is the Eligibility?
A graduate degree in any field is generally acceptable for admission into the MiM Programs. Roughly 30% programs require a bachelor degree in Management or Economics.
What is the Selection Process?
The selection process is identical to that for the global MBA Programs. GMAT Score, academic transcripts, a set of essays with a detailed application form, 2-3 recommendation letters, and a resume need to be submitted to each school that a student intends to apply to. While many schools waive off the TOEFL or IELTS requirement for the students whose medium of instruction in undergrad education was English, many schools require the non-native students to obtain a TOEFL or IELTS score. Most programs have interview as a part of the selection process and generally the interviews are by invitation if the aforesaid credentials are deemed competitive by the programs.
Which are a few of the Most Prestigious MiM Programs?
The degree is primarily prevalent in European countries where the MBAs are shorter and require higher amount of experience. Lately, many universities in other parts of the world, including the North America, have started programs on the lines of MiM. A few of the most prominent Master Programs in Management are: St Gallen (Switzerland), HEC (France), Essec (Spain), WHU (Germany), Esade (Spain), Rotterdam (Netherlands), IE (Spain), London Business School (UK), Leipzig (Germany), Bocconi (Italy), EBS (Germany), Grenoble (France), Edhec (France), Manheim (Germany), Imperial (UK), EM Lyon (France), Ieseg (France), WU (Austria), ESC (France), Cass (UK), Sauder (Canada).
Master in Finance (MSF, MScF, MFe, MFin)
For students who are clear about building a career in Finance, the Master in Finance degree is an excellent option. These 12-16 months programs focus on Finance alone and impart concrete technical, mathematical, engineering Finance skills. The degree is very common across the globe with Europe and USA the host to most of the prominent programs; the tangible, skills based nature of the program improves the employability prospects. Students with bachelor degree in analytical disciplines such as Economics, Engineering, Mathematics, and Business Management are preferred for this degree. The selection process is similar to that for the MBA and MiM programs; most programs accept both GMAT and GRE scores for the selection process. The performance in Quantitative section of the standardized tests has higher significance in the selection process.
A few of the world's most prominent programs for Master in Finance are: HEC (France), Oxford (UK), LSE (UK), MIT (USA), Carroll (USA), IIT Stuart (USA), St Gallen (Switzerland), Warwick (UK), IE (Spain), Edhec (France), Cass (UK).
Other Options
MS in Human Resources, MS in Information Systems, MSc in Marketing, MS in Supply Chain Management, MSc in Economics are a few other options where the learning is in specific management domains. For example, a student pursuing MS in Human Resources shall learn HR and HR alone during the entire program. As the programs focus on one field alone, a student gets immense learning in that domain and gains significant, employable skills that often lead to fine career options on graduation. Hence, for students who are clear about the specific field they wish to build a career in, such MS programs in specific disciplines are excellent options. The application process for these programs is similar to that of the MBA programs; most programs accept both GMAT and GRE scores while some seek only one of the two.
Verdict
Freshers need to realize that admission into good global MBA programs is not possible without work experience. Freshers must refrain from the third tier universities and their agents who coax the students to pursue MBA from international locations; such degrees do not have much value and do not lead to good employment opportunities. The options suggested above are the authentic, premiere options that lead to globally recognized degrees and substantial job opportunities. For students wanting to explore all facets of management before choosing which field to concentrate in, Master in Management is the right degree; for students clear about a career in Finance, Master of Finance is the right degree; for students clear about pursuing a career in other facets of management such as Human Resources, Marketing, Information Systems, and Supply Chain Management, MS degree in respective fields are the right degrees to pursue.