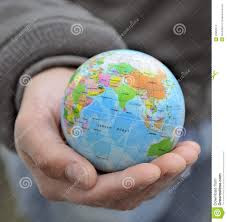 The MBA Admissions Consultants in India can help you choose between a global MBA and an Indian MBA by enabling you to weigh the pros and cons of each while keeping in view your situation plus aspirations.
Many people are confused about what to go in for, about which will carry more currency and provide a better ROI (Return On Investment). While a degree from one of the best global B-schools will place you in the top league among MBAs, there are other things to consider besides the rankings.
Good MBA Admissions Consultants will tell you that the most important consideration for you should be your long-term goals.
You should seriously consider where you want to work post-MBA. If you have plans to work in India, it makes more sense to go in for an Indian MBA. This is so because then you will be learning about the Indian markets. In a global MBA, certain things that you learn might not be so applicable in India as Indian markets function differently. In addition, doing an Indian MBA will enable you to form a local network which will be more easily accessible.
However, if you are planning to work abroad, then, as knowledgeable MBA Admissions Consultants will recommend, it is advisable to go in for a global MBA. Doing an Indian MBA will be disadvantageous for you then as preference will generally be given to students who have completed their MBA from that country's B-schools as those students will understand their markets better. Yet, even after a global MBA, you might not get the job that you have dreamt of as whether visa is sponsored or not will become a determining factor in taking up jobs abroad.
At the same time, a global MBA offers you many wonderful opportunities. The good MBA Admissions Consultants in India know and can enlist for you the ways that it will provide an edge. Some advantages that you will have if you decide in favour of a global MBA are: opportunities for learning through interaction with people from across the world, forming a global network, shaping global job prospects (you can work anywhere in the world, provided there are no visa issues), developing a global perspective through appreciation of varied cultural viewpoints. Also, the infrastructure for a global MBA will be better.
Another thing to consider is the financial aspect. MBA is expensive and it takes years to repay loans. If you are planning to work in India, it will take very long for you to repay loans taken for a global MBA (considering the salary you are likely to draw). Paid internships and graduate assistantships could help a bit in this regard but carefully consider your financial position and the likelihood of your lifestyle being brought down before applying. The reputed MBA Admissions Consultants can help you secure scholarships by preparing you well and thereby, reducing your financial burden.
Choose the best MBA Admissions Consultants in India and be suitably guided.