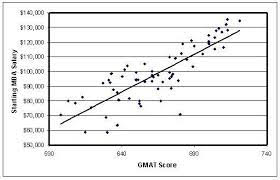 Once you have taken up a reputed GMAT Prep Online course, study seriously. The GMAT, designed to assess your thinking skills, is considered a reliable measure of aptitude and thus its score is used by many B-schools across the globe as one of the criteria for admission.
Throughout your online GMAT Prep, keep your focus on achieving a GMAT score that you can later flaunt on your resume as one of your achievements. Because sincere online GMAT Prep might serve you beyond MBA admission- it could be your ticket to a dream job.
This is not to say that your GMAT score can be the deciding factor in bagging certain kinds of jobs but will play a role in determining whether you will be called for interview. The interview, of course, will decide whether you get the job as your temperament, leadership and interpersonal skills will be judged here. Thus, your GMAT score, just like for MBA Admissions, is a lot of times the first step towards a great job.
Jobs that do give weight to GMAT scores are those that desire good quantitative and analytical skills in the candidates. So, if you have honed these skills during your online GMAT Prep, you stand a good chance of getting into the best consulting, finance and banking firms. McKinsey, for instance, looks for high scores, particularly on the quant section. This derives from the correlation observed between a candidate's GMAT score (on the quant, in particular) and his/her ability.
According to the GMAC (Graduate Management Admission Council), there is a correlation between GMAT scores and success in B-school and, this does become an important factor when you are looking for a job.
As grading systems of schools greatly vary and there are differences in education plus work experiences, it is difficult for firms to compare candidates. Since not all MBA programmes end in a standardized Exit Exam, the GMAT becomes an important tool to compare candidates. Also, there are firms that want to be assured of sustained academic excellence of a candidate and look at all academic records, including the GMAT score. In some other cases, the GMAT score becomes an important reflector of academic ability as schools refuse to disclose grades.
As GMAT Prep online experts will tell you, some companies will not ask for the candidate's score but will just assume that he/she must have done well and therefore is part of a reputed school. Such companies look at the average GMAT scores of the schools before deciding which ones to recruit from. (Some candidate may not have been a top scorer but must have nevertheless been considered good enough and could have done well during MBA.) GMAT Prep online experts insist on dedication because they know that the schools with the top GMAT scorers are the ones with the highest starting pay.
As knowledgeable GMAT Prep online experts will inform you, it is possible for your score to have been good enough for admission but not good enough for a job! If such is the case, you must go back to your online GMAT Prep and retake the GMAT. It really does not matter if your best GMAT score was achieved after admission- what matters is proving you are better than most hopefuls for the job in question.