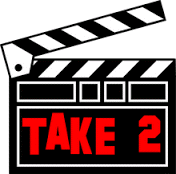 It is not easy to know whether your GMAT score meets certain standards. If you feel it does not adequately reflect your skill level or is not good enough to secure you a seat in your target school (or has been proven to be not good enough for it), consider retaking the GMAT. But not before you have weighed a number of factors.
First, know that retaking it is not seen as negative, unless you retake it too many times. As some reputed GMAT Prep course providers say, many people are not able to give their best the first time due to nervousness. Retaking then is advisable. Since it is allowed once in 31 days (maximum 5 times a year), GMAT Prep experts advise planning the first attempt well in advance of application dates.
Having a great total is not sufficient. Both quant and verbal sub-scores should be good. If there is much difference between these sub-scores, do consider retaking, unless other bits on your application can make up for the lack there is. But if, say, your background does not sufficiently show your quantitative ability and your quant score is not good, it is advisable to retake it.
GMAT Prep Online courses are increasingly gaining popularity and you must enroll for one, if you did not previously. If you had enrolled for a GMAT Prep Online course, go through recommended strategies more carefully and take your online GMAT Prep trainers' help for streamlining your efforts, not neglecting areas you are good at but paying special attention to those in which you are not as good as you wish you were. Seek the assistance of these online GMAT Prep trainers to chart out a different study-strategy.
However, if you believe that you followed well all test-taking strategies suggested in your GMAT Prep Online course and took enough mock tests, give a serious thought to whether you are likely to score better.
Think about whether you can improve your speed and whether there were specific areas you felt you should have worked more on. Think about whether you made mistakes that could have been avoided. It could also be that you got too nervous and messed up things. But if you do not see much hope for improvement, do not waste time, effort and money in restarting online GMAT Prep and retaking the GMAT.
It is needless to say that if other elements in the application are at par, preference is given to those with higher scores. However, if your profile is unique or you have made some worthy contributions, the lack of a grand score is compensated for. If that is not the case, you must take suggestions from online GMAT Prep experts for profile enhancement. If you can, show some serious engagement that requires using skills that the GMAT tests rather than retaking it.
If you cannot significantly improve your profile given time-constraints and your score is below your target school's average, retake it. Your online GMAT Prep will have to be more dedicated than ever.
If you are not inclined to prepare again and have no time-constraints, retake after some time off, or employ some time towards profile enhancement.
If you are retaking it, besides preparing better, work on controlling stress. Familiarity through test-taking experience will boost confidence, letting you fare better. Self-belief works wonders while stress only hinders optimal functioning so believe you will excel. You definitely will.