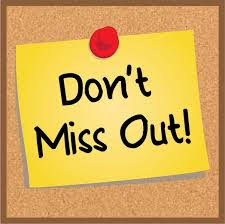 With the huge number of applications that Admissions Committees have to read, they can afford to give very few minutes per application. So, your application must stand out. Reputed MBA Admissions Consultants in India can enable you to achieve this.
The essays require subjectivity yet there are elements essential to them. They require creativity yet need to be focused on revealing your person. Yes. You must show them who you are rather than relating your accomplishments. At the same time, important bits from your profile cannot be left out. Therefore, guidance from the best MBA Admissions Consultants in India is desirable.
Do not project yourself the way you think would be appreciated. Authenticity is a must. Good MBA Admissions Consultants will capture your thought process and assess your personality. They will know how these should be effectively reflected for the Admissions Committee to see your strengths and potential.
Enlisted are must-haves for your essays:
Coherence: Your focus must be on answering the question and doing so in a coherent fashion. A structured argument will certainly be appreciated. Also, maintain consistency in language – use active voice, clear expressions, precision in details and economy in narration all through the essay.
Emphasis on Qualities: MBA Admissions Consultants will tell you the qualities you need to show. Leadership, discipline, motivation, honesty and integrity are among qualities that are valued. Pointing out what is distinctive about you can be useful.
Relevant Examples: Give relevant examples to illustrate your points. This will add authenticity to claims while showing the good work you have been engaged in.
Important Experiences: Sharing professional and non-professional experiences that have taught you valuable skills and lessons will make your application strong. If you approach the best among MBA Admissions Consultants in India, they will help you determine which experiences are the most suitable for inclusion.
Goals: Your essays should portray that your goals have been well-thought-out and have necessitated taking up MBA. The MBA Admissions Consultants, through a thorough assessment of your profile and strengths, will help in changing or refining and finalizing your goals.
Choice of the Programme: You must write what attracts you in the programme and the school rather than lavishing praises.
Promise of Contribution: You must analyze how your qualities can benefit the school, the programme, the school community and also the society. And promise that they will benefit.
Optimism: Being optimistic is a valued character trait. It, in a way, shows that you are not easily dejected and are mentally strong. Portray negative elements, if any, in positive terms to show a good approach to life.
Editing: It is crucial to ensure that your grammar, punctuation and spellings are correct. No chances should be taken in this regard- accuracy is important. The best MBA Admissions Consultants in India play an important role here in guiding the applicants.
Presentation: Breaking up essays into not-too-long paragraphs and proper formatting is recommended. Unless specified, go for Arial or Times New Roman 12-point font and justified text.
These will create a favourable impression.