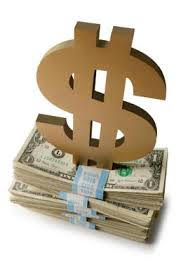 If, after weighing the pros and cons, you have decided to acquire a global MBA, you need to start determining how much financing you will need.
You must begin with analyzing whether, from the financial point of view, it is the right time for your MBA. First, you will be spending a considerable amount on the GMAT fee and the application fees. Then, the MBA and expenses during it. It makes no sense to exhaust all resources. If the situation threatens to turn that way, it is better to work for some more time. Because there is a cap on how much loan you can take. Reputed MBA Admissions Consultants in India (going to Admissions Consultants is certainly a good investment) can help you in taking your decision.
The knowledgeable MBA Admissions Consultants in India can help you figure out how much you will need – for tuition fees, study material, living expenses and other things. They will also tell you that you need to allow for fluctuating exchange rates.
Once you have secured admission to a global MBA programme, you need to immediately start gathering your resources. It is also a good idea to start applying for funding as soon as you have applied, if you are confident enough of your success.
Other than your personal savings plus domestic and/or international loans, part-time work during MBA and scholarships can greatly help.
The best among MBA Admissions Consultants in India are able to hone skills of applicants to enable them to win scholarships. Some B-schools offer excellent scholarships to international students and some even award scholarships during MBA based on previous year's performance. You should be aware of tax responsibility while availing yourself of scholarships.
With the considerable time that they spend on research, MBA Admissions Consultants can enlighten you about the type of funding for international students at different schools. Much information is available on the schools' websites too. The individual school's financial aid office needs to be contacted for determining the maximum amount of loan that can be taken.
While many government loans, etc. are not available to international students, there are some meant for them. Some schools have tie ups with banks that makes it easier to get loans. In the US, a cosigner is often needed for the student to get a loan. Other than the interest based on an index (Prime Interest Rate or LIBOR rate), is charged an additional interest based on individual criteria, which includes the cosigner's credit history. The amount has to be certified by the school after the loan has been approved. (Also, you can get a loan that allows the cosigner to be released if the borrower makes timely payments on all debts.)
One less desirable option is to apply to schools where the fee is within your reach. The decision should be taken after discussing with your MBA Admissions Consultant as goals should not be compromised on.
The finest MBA Admissions Consultants in India can ensure for you a smooth MBA journey in all aspects.