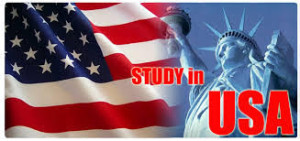 Studying abroad and leaving the comforts of your country has its benefits. But one should take care in selecting the programme and school before applying to the US universities. American education system continues to remain in the limelight due to its extraordinary educational experience. Here are some of the reasons why students apply to the US universities:
Improving Employability
This is the foremost reason among students for applying to the US universities. Holding a degree from one of the renowned American universities increases your chances of securing a job in the corporate sector by manifolds. Studying among a diverse peer group in the US, you display flexibility and a willingness to learn which allures employers to hire you, thinking of you as a possibly good team player. You also have higher chances of getting recruited by the American companies who prefer to directly absorb their workforce from their own universities.
Curriculum
While applying to the US universities, you will come to know that these universities have a different style of education, where there is high emphasis on applying the concepts learned within the confines of the classroom to the real-world situations. Field projects and research projects are part of the curriculum, which require you to work in groups, and submit your recommendations after doing extensive research and brainstorming within the team.
Global Exposure
Applying to the US universities gives you the chance to travel across various countries as most of these universities have 'international tour' as a part of their curricula. Liaising with corporate executives on real-world projects as a part of the curriculum will give you hands-on experience in resolving issues.
Personal Development
Studying in a foreign location makes you independent and increases your curiosity level. Moreover, applying and studying in some US university among a diverse peer group gives you the opportunity to understand other cultures. Staying in a foreign country tests your ability to adapt to adverse situations and you display your commitment towards education by seeking out new challenges and overcoming difficult situations. You make friends for life who also form part of your professional network.
Becoming a Well-rounded Candidate
If you wish to pursue an undergraduate degree from the US, you would know that you would have to study a wide range of subjects in the first two years, thus getting exposure to a wider range of skills and getting enough time to choose your subject of specialization. Applying to US universities for an undergraduate programme will help you acquire more skills and hence, increase your job prospects.
Scholarships
You might think twice before applying to US universities due to the high fee structure but the scholarships offered to students based on their merit, personal characteristics, contributions, financial needs or extracurricular achievements will definitely give you some respite. Most of the international students are able to fund their studies through such scholarships or working part-time in an assistantship role in their respective universities.