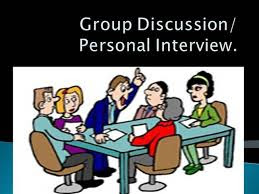 Some of the business schools such as Wharton and Ross have introduced new interview formats in their application processes. This is the team-based discussion format where you would be required to work in a group of 3-4 applicants over a problem. This round has been introduced as the schools want to assess your teamwork and interpersonal skills which are crucial for your success in their programmes. This trend will surely rise in the future as the schools feel that the candidates are overly prepared and strategized for the personal interviews.
Role of MBA Admission Consultants in Group Interviews:
Since this is a new trend which has just started in a few schools, you might not be able to find relevant data points to cross this hurdle. The MBA Admission Consultants can guide you through this as they are the experts in their area. The MBA Admission Consultants offer mock group discussion sessions and provide you feedback which will help you perform well on D-Day.
Here are a few tips that the MBA Admission Consultants may give you, which could be the reason for your victory in the group discussion round:
Flexibility
Do not let your pre-conceived notions take centre stage. Your MBA Admission Consultant will advise you to be open to new ideas and not stick to your own as this will project you as bull-headed.
Group Goal
Your concentration should be on the group goal and the team's success. Your MBA Admission Consultant will tell you that it is a team exercise, so you should be appreciative of your teammates' ideas and take initiatives only when you have something substantial to contribute.
Active Listening
Involve yourself in the discussion by actively listening and asking questions to your team members regarding their opinions in a respectful manner. Make mental notes as these would help you make a comment on the group's performance in your personal interview.
Preparation
Prepare yourself on the topic given by reading a lot of material in advance. It is of utmost importance here to bring the group discussion towards unfinished ideas. You can bring your notes but ensure that you do not end up reading a monologue from a bunch of papers. Taking notes while others are speaking is also acceptable but keep it to a minimum as you may miss out on the views of your other team members.
Use a Stop Watch
Practise for your one minute introduction using a stop watch. Your MBA Admission Consultant can help you in coming up with something impactful. The facilitators will stop you after your allotted time so ensure that you practice this using a stop watch in order to meet the time-constraints.
The mock group discussions conducted by the MBA Admission Consultant will have other skilled participants which will prepare you better for the final discussion or interview