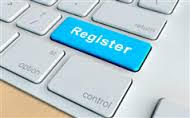 Reputed GMAT Coaching Centres in Delhi provide guidance on every aspect, even giving you proper directions for GMAT registration.
GMAT Coaching experts will tell you the benefit of registering in advance. There are experienced GMAT Coaching experts in Delhi who can guide you keeping in view the application deadlines of schools you are targeting.
You can register up to 6 months in advance. Once you find a convenient test centre, view the available dates and time slots for the next six months. The exam is offered Monday through Saturday. As GMAT Coaching experts will inform you, Saturdays get booked up quickly. If a Saturday will suit you best, do register well in advance.
It is best to register online at www.mba.com but you may also register via phone or mail.
Knowledgeable GMAT Coaching experts in Delhi will tell you the importance of entering your name and date of birth (if registering online) exactly as it appears on the identification(s) you plan to carry along.  If your undergraduate institution is not in the list, leave the space blank as it is not a mandatory field.
If you wish to make changes to the name, date of birth or country of citizenship, contact your region's GMAT Customer Service via email. If your region is Asia-Pacific, you can send an e-mail at GMATCandidateServicesAPAC@pearson.com . GMAT Coaching providers will inform you about providing documentation so as to have quick execution of this. Other minor changes can be corrected by you by going to your Account page.
For assistance, you may also contact GMAT's Customer Service.  For India, the phone number is +91-120-439-7830 (contact between 9 a.m. and 6 p.m. IST, Monday-Friday) and for sending a fax, +91-120-400-1660.
If you are a differently-abled person, you may get accommodations if you meet certain eligibility criteria and provide proper documents for processing your request. You will be required to complete the GMAT Test Accommodations Request Form. You can schedule your accommodated testing only on approval of your request. You can find GMAT Coaching Centres in Delhi where the procedure and requirements will be explained to you.
The registration fee is US $250 (there is additional per call fee if you schedule through calling).
Payment through credit or debit card is preferred.  Some banks in India do not allow the use of debit cards on the internet unless the merchant participates in Verified by Visa or MasterCard Secure Code. The customer has to provide a pin number. This cannot be done for GMAT registration so the bank must be requested to provide possible assistance.
You may pay through cashier's cheque, personal cheque or money order (via postal mail). A Scheduling Form needs to be filled. The payment by cheque must be in US dollars, drawn on banks located in the United States. Remember that postdated cheques are not accepted. If your personal cheque is returned, an additional fee will be charged. As GMAT Coaching experts in Delhi will tell you, you must mail much in advance.
Reputed GMAT Coaching providers in Delhi will give you an honest feedback on your preparedness. If you are not well prepared, consider rescheduling your exam.
If you reschedule, you have the option of choosing a different test centre. If you want choose a centre in a different country for a rescheduled appointment, contact GMAC by phone. If you reschedule more than 7 days before the test date, you need to pay US $50 (each time you reschedule) and if you reschedule within 7 days of the test date, you need to pay additional US $250.
Do keep the important things in mind before beginning your registration process.