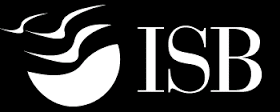 At number 33 in the 2015 Financial Times (London) Global MBA Ranking, ISB, Hyderabad is consideration-worthy. It has seen a fall in the ranking but the quality of its education and the career prospects it develops remain unharmed.
The ranking is based on students' career progression, the generation of ideas that the schools facilitate, and the diversity of students and faculty. Before you decide on admission to ISB, assure yourself through looking at placement records.
Where a comparison between ISB, Hyderabad and ISB, Mohali is concerned, the quality of teaching and the placements are similar. The selection process is the same for both. But, of course, since ISB, Hyderabad has been around for longer, people prefer it to ISB, Mohali.
Some people are unsure of taking admission to ISB as they have reservations regarding the value that a one-year programme, as opposed to a two-year MBA, will add. Although an MBA degree is not awarded, ISB's Post Graduate Programme (PGP) in Management is, as ISB rightfully claims, "comparable in rigor and content" to a regular full-time MBA. Admission to ISB, then, is a desirable option.
In fact, ISB admission is an achievement in itself considering the intense competition involved. You will be rewarded for this achievement by gaining world-class learning opportunities. ISB admission will provide the benefit of learning from a great faculty, coached by the world's top B-schools (some continue to be associated with their alma maters) and involved in worthwhile research. The visiting faculty is also from the world's top B-schools. If you manage to secure admission to ISB, you too will get opportunities for research in your area of interest.
ISB, through the core courses, develops a strong foundation in management. It offers a number of electives, which include industry-specific specializations. The curriculum is regularly upgraded.
Admission to ISB will be a boon if you are planning a career shift across industry or function. You will find psychometric analysis, workshops and case studies immensely helpful.
The Experiential Learning Programme (ELP) offers real-life consulting opportunities. The Leadership Development Programme (LEAD) enables learning about your areas of improvement, and develops teamwork, communication and leadership skills. Conferences, discussions and other events also afford learning opportunities.
All those who secure admission to ISB are eligible for the International Student Exchange Programme. This affords global exposure, and learning-through-sharing and networking opportunities. ISB has associations with 42 B-schools, among which are some of the world's best, for this programme.
The Net Impact Club gives opportunities for serving the community, providing consulting services to non-profits and organizing workshops to impart knowledge to non-profits.
ISB admission will let you avail yourself of wonderful infrastructural facilities.
What also makes ISB admission desirable is the endorsement that the programme gets by virtue of well-known Indian business leaders being on the ISB Board.
Through admission to ISB, you will get the best opportunities in a single year, saving on time and money.
As good Admissions Consultants will tell you, if you want to work in India (and not abroad), admission to ISB is a good option.