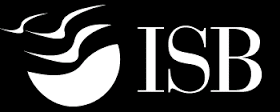 ISB, with its rigorous and comprehensive programme, matches international standards. Its International Student Exchange Programme affords the much-desired global exposure and networking opportunities. Moreover, the one-year programme saves on time and money. In short, Admission to ISB is highly desirable.
Like for other globally renowned B-schools, the ISB Admission process entails the writing of essays that help applicants show their potential.
To secure admission to ISB's prestigious Post Graduate Programme (PGP) in Management, then, you need to know how to go about writing the all-important essays.
Note: These tips are specific to the latest questions that ISB has come up with.
Essay 1:
As innovation sets you apart from the crowd, answering in the affirmative (that it is a key to success) will fetch you brownie points from the ISB Admission Committee. Highlighting your own experience is better. But be honest in what you write. Remember, for ISB Admission, you are required to give an interview too. The guidance of a reputed MBA Admissions Consultant will help you determine how to answer this well.
Essay 2:
Show that you have clarity regarding post-MBA goals. Through focusing on your strengths and skills, prove your potential to accomplish them. Show why you need admission to ISB by pointing out features of the programme suited to your needs.
Essay 3:
From the four choices offered, pick the one which will best highlight your positive qualities or contributions, and your thought process. Portraying the ability to push yourself and the aim to improve your being through relevant examples will improve your chances of achieving ISB admission. Again, remember the story has to be true. If you wish to answer on contribution to ISB, mention concrete steps that your application proves you are capable of taking. Admissions Consultants can help you analyze which answer will best serve your purpose of securing admission to ISB.
Essay 4:
Discuss with a good Admissions Consultant whether you need to write this optional essay on additional information. The answer could include achievements not mentioned elsewhere. If you have done worthwhile community service, highlight it. Talk only about things that you have seriously engaged in. Or you may use it to provide a strong explanation for an academic or professional lack (or gap). Write this essay only if it promises to increase your chances of an ISB admission.
Reapplicant Essay:
If you are a reapplicant for ISB admission, you must assert that the enhancement to your profile merits reevaluation. Do not just state but show that you deserve another chance. Express how you have worked on the feedback you received the last time.
Remember: To secure admission to ISB, you must generate interest in the person you are, not just enlist what you have done. You need to recognize and effectively reflect what is distinctive about your candidature. Since the word limit is less, write concise and crisp essays, putting in the maximum you can about your positive attributes. Maintain coherence.
ISB admission will be a step closer if you keep these pointers in mind.