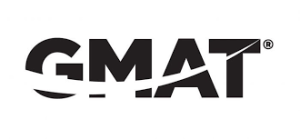 If you have decided to attempt the GMAT exam, you would be looking out for the best GMAT Preparation Material available to get you a great score. Here are some of the resources which would be beneficial for your preparation:
Books
Though books are the traditional resources with regards to today's technology world, but many people still prefer using books over online material as it gives one the flexibility of underlining or marking something important. The GMAT Preparation material by reputed trainers has an exhaustive set of books. This GMAT Preparation material has separate books for reading comprehensions, critical reasoning, sentence correction, maths, analytical writing and integrated reasoning sections. You will be able to learn efficient techniques which will help you eliminate the incorrect answer choices. The GMAT books are highly structured and organized with detailed explanations written by experts.
Wordlists
Though wordlists are not as important in GMAT as in GRE, but still it would be better to know words which occur frequently in the exam. The GMAT Preparation material has online Quick Study flashcards, quizzes and crosswords that will make your task easier and more interesting. It would be better to make an effort to use these words in your conversations to get yourself familiarised with their usage and for long-term retention in your memory. The GMAT Preparation material provides several such efficient tips which will help you memorize these words.
Online Videos
The GMAT online videos are the best GMAT Preparation material in today's times. Now, you can conquer the GMAT concepts at home by accessing the online GMAT videos from GMAT experts sitting in a remote part of the world. There are separate videos for each concept or strategy with several sample questions, which help you get further insights into the concept. The techniques and shortcuts are explained in detail in a step-by-step manner by the instructors in these videos. Further, you get the privilege to pause or re-run the video if you haven't grasped the concept properly. After completion of each module in the GMAT Preparation material, you will be asked to work through a set of questions based on the newly-learned concept. This is to test how much you have been able to grasp. Hence, attempt these questions on your own and go through the videos for these questions to check whether you have followed the right approach.
Practice Tests
The online GMAT Practice Tests, which are the most integral part of the GMAT Preparation material, have solutions with detailed explanations for each problem provided alongside. Complete these tests within the allotted time to have the feel of the real-exam. After each practice test, you will get a detailed performance report indicating your areas of weakness with personalized tips to improve your scores. In addition to getting detailed solution for every question while you review your test, you get feedback about your pace and data comparison of your performance versus other students who have taken the test earlier.