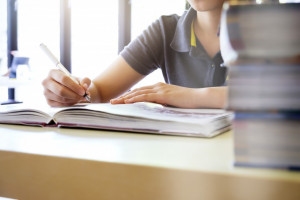 If you have been looking forward to having a job in a bank as a Chartered Accountant, then enrolling in some reputed CA Coaching Classes is the very first step. CA course is one of those very few courses that prepare professionally for a highly varied career. From time to time, many banks release vacancies for chartered accountants. Generally, the selection procedure comprises of a personal interview round. The candidate is asked questions checking his or her expertise in the related field. Though there can be no end to the type of questions asked in the personal interview round, the candidates can, of course, sharpen their skills and get prepared in a well-targeted manner by getting expert guidance and right preparation information at the CA Coaching Classes. If you want to be employed as a CA in some reputed Bank and have taken the course with an aim to be employed in the banking sector, then the following post will be outlining the top 5 preparation tips for chartered accountants to prepare for the interviews in the best manner. So, here we go.
Preparation Tips for upcoming bank exams for Chartered Accountants:
#1 – Choose a reliable source and don't go for quantity:
It is one of the golden principles of preparation for every exam – Quality and not the quantity matters. While preparing for the exam, it is important to keep yourself updated about the whole recruitment process and study from the books that come with preparation material. However, it is highly important to choose the preparation material wisely. It is always better to cover all the areas subject areas from one book rather than going for many books and missing many crucial areas in the process. Take advice from the guides, teachers and the people that have already been selected as CA in various banks if you have any acquaintances and choose the study material accordingly.
#2 – Interviews will be testing your understanding of subjects as a whole:
The interviewer will not be asking the direct questions which can be answered in a jiffy. Though you might be asked easy questions as well, it is important to understand that what you learned in the CA Course as a whole will be determining your recruitment process and you will be evaluated on a holistic scale. Instead of cramming the facts and formulas, preparing for the case studies and scenarios; recent government regulations in the banking sector; corporate banking; taxation; and various other legal aspects that affect all kinds of workings in the banking sector will be a better option – says career counsellor at the best CA Final Coaching Classes in Kerala.
#3 – Regular updates and learning:
The field of CA Courses is vast, rich and varied. Things don't end with just the course completion and recruitment. To keep growing and to stay ahead in the top game as a CA Professional, it is highly important to acquire skills from time to time, stay updated with the latest departmental regulations related to all the sectors, and keep learning throughout your career. A constant learning curve that keeps on growing and indicates constant acquiring of new skills will keep you among the best lot available and thus, the best option for any kind of recruitment. Apart from the basic accounting and auditing, the big private banks having a large corporate customer base also has CAs working on top designations and even as a Board Member. Hence, keep learning and keep growing.
#4 – Stay Focussed:
Attending CA Coaching Classes and preparing for the recruitments simultaneously can be very tiring and really a daunting task. While preparing for the bank exams or bank recruitment interview, one can easily get carried away and left clueless as to what is to be prepared and what is to be left. Therefore, having an expert guide at your CA Coaching Classes will always come handy. Choosing your professional training according to the career choice you are going to make will also make a huge difference.
#5 – Online Forums:
Though you might not believe it, joining some really helpful and reputed online forums for the CAs can help you a lot as you will be having access to the direct information from the people that have already passed the process or have had a shot at it. Always remember that no one else, but a housewife can tell the effort that goes into maintaining a home. Hence, be in touch with the online community and devote some time in finding and reading the posts of the people that have been recruited in the banks or have given it a shot or two.
Worry not!. Preparation is the key to success. Follow these tips and you will be prepared well to appear for the upcoming bank exams.
Good Luck!!