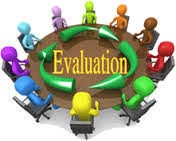 Though your academic scores play a major role in the application screening process, the business schools also look at a variety of personal characteristics in order to seek candidates with exceptional intellectual abilities who have the drive and determination to change the future of the business world. The Admission Panel wants to know what you bring to the table and why the school should shortlist you from the vast applicant pool. Your MBA Admission Consultant will improve your chances of getting shortlisted by working on the following areas of your application:
Leadership Potential
The MBA programmes are looking forward to creating future business leaders and hence, want to tap the leadership potential of their students. The MBA Admission Consultants are fully aware of this and work on crafting your application so as to display such qualities in you. Do not just name the promotions here. Your MBA Admission Consultant will ask you to go back into memory lane and come up with situations where you have taken initiative, motivated your team members or demonstrated a collaborative spirit. Highlight the situations where you have stepped up into the role of a leader and proved yourself to be an effective leader rather than focussing on the designation.
Talent
The business school wants to know what you can contribute to it. They are looking for a group of diverse students for their programmes who carry unique talents so that students mutually learn from each other. The MBA Admission Consultants will advise you to showcase your strengths and skill areas in the application. Apart from your professional skills, B-schools are also interested in your extra-curricular involvements. You may be a marathon runner or a taekwondo black belt; your MBA Admission Consultant will insist that you enter such details which will give an edge to your application.
Passion
Your MBA Admission Consultant will advise you to demonstrate your passion and perseverance to accomplish your goals in your application. The Admission Panel wants to see whether you are as motivated as they are eager to have you on board. Your passion towards your professional or personal pursuits would strongly back up your candidature.
Purpose
Your purpose of pursuing the MBA programme should very clearly be communicated to the Admission Panel. Most of the MBA essays revolve around your career goals because the Admission Panel wants to know your reasons for pursuing the MBA programme. Your MBA Admission Consultant will help you sculpt your application in such a manner that your aspirations and future plans will be clearly reflected.
Creativity
Your creative accomplishments, ability of doing things differently and innovative dispositions are things which the Admissions Panel will search for in your application. Your MBA Admission Consultant will ensure that your creative potential is highlighted in the application. Think of a time when you came up with stupendous ideas or did the unthinkable which resolved the roadblocks at your workplace.