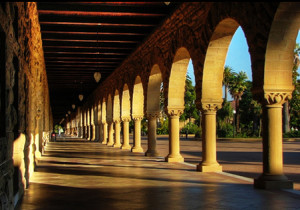 Choosing the right Business School Consultant for helping you with your MBA applications may go a long way in deciding what admissions and scholarships you get. Such decisions have the power of molding your career and it is crucial that you take the right decision, the first time. In a noisy industry where Business Schools Consultants can charge anywhere between $20 per school to $4,000 per school, it is easy to get overwhelmed. Before I decided to apply, I went to all the prominent players and, finally, decided to do my applications myself as I could not gain the necessary confidence in any player. Fortunately, I had around six months to plan my applications and thus, I could understand the art and science of MBA applications. Today, when I consult aspiring MBA candidates, I wish they asked the right questions before enrolling. Owing to my experiences on both sides of the table, I am giving you a simple five step guide that will help you finalize your Business School Consultant prudently. Go ahead with a consultancy only if you have green flags in all the five steps.
1. Talk to the right guy in the consultancy
It's rare that the first call you receive from a Business School Consultancy is from the guy you must speak to. You can use this call to understand the offering, processes, professional charges, profiles of mentors etc. A good consultancy, after knowing that you are a genuine inquiry, will anyway set an appointment with a senior professional; if that doesn'™t happen, insist on talking to a senior member and undergoing a profile evaluation and career counseling session. If there is no senior guy to talk to, chances are high that your experience is going to be shabby.
2. Ask for a ˜'broad'™ idea of possible results
While it is not possible for a consultant to pinpoint the school you will get into, a seasoned consultant can always give you a broad idea of the nature of admits after a thorough profile evaluation. Insist on getting such a broad estimate. Go ahead only if your expectations are in sync with this broad estimate. Else, ask for the scope for improvement in profile, GMAT etc and an authentic consultant will happily oblige.
Example: while I cannot define that the student will get into a school ranked, say 23rd, I can estimate- after the profile evaluation- that s/he will have admits in the schools ranked 15-40. I believe in giving a reality check, often harsh, to my students (and lose some serious business in the process) before they enroll. It's ethical to set the expectations right and under-promise rather than assure the earth and the sky.
3. Have clarity about the mentor you are going to work with
No matter how big an institution you go to, the education boils down to the mentors you get (remember the influence your class X Math teacher had on defining your quantitative ability?). Business school consultancies are no different and your experience is going to be largely defined by the mentor you are going to work one-on-one with. Try to have a word with your prospective mentor and see how you feel about him. Sometimes it may not be, genuinely, possible for the consultancy to arrange a conversation with mentor or pinpoint the mentor beforehand; in such cases, at least have clarity about the qualification and profile of the possible mentors. You should be able to strike a chord with your mentor as you're likely to spend serious time together, sharing extremely personal and meaningful thoughts, values, aspirations..!!
4. Understand what all is included in the offerings
Often, applicants come to me after burning their fingers with other business school consultants and a common complaint is I don'™t know what they were charging me the big deal for? I have heard ugly stories about how the students were doing everything on their own, the MBA Consultant seemed to be agreeing with everything (other than some grammar here or there), and the result was no admits! One professional year and a few thousand dollars gone down the drain!
Please, beforehand, have clarity about what all is included. Have clarity about whether it'™s essay writing support or essay editing support or simply gyan. Know whether support on peripheral documents- Recommendation Letters, MBA resume, online application form is included. Ask whether the interview preparation is included in the service. Avoid assumptions and try to have a detailed note on the aspects included in the offering.
5. Try to talk to a recent student || Take Reviews and Testimonials with a pinch of salt
Ask for relevant references. See if some in your network have had good experience with the consultant. It's always easy to relate with someone who has been in your shoes recently; ask candid, relevant questions. The testimonials on the consultancy's websites are obviously going to say good things but they may often be of good value; see if you can relate to some of the student'™s experiences mentioned among the testimonials or is it that they sound made up? Search the web for reviews but take the same with a pinch of salt as we all seem to take extreme stands in the reviews (one-star and five-stars are the two most favored movie ratings by the people). Besides, by the virtue of the basic human nature, far more of us take the pain to go online and write for a job not-well-done than those who do so for a job well-done

.
Finally, trust your intuition
After the aforesaid five steps, go by your overall feeling about the consultancy. As with many other things in life, gut will rarely go wrong in finalizing your business school consultant. Know your broad budget but don't budge your decision for a few bucks- they would not matter, at all, in the longer run. Go with the people you think will give you the best guidance.