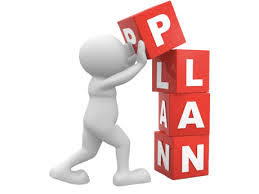 MBA is a coveted degree. It opens up a plethora of career opportunities across industries and functions. A number of people take up MBA with a mind to seek out the direction in which to take their careers. However, that is a wrong approach.
While some measure of exploration is acceptable or even desirable, good MBA Admissions Consultants will ask you to have a blueprint ready. You should have clarity on what you want to accomplish, allowing for only a little flexibility. Maintaining a link between your work experiences so far and your post-MBA plans is recommended.
The best among MBA Admissions Consultants in Delhi will assess your potential and suitably guide you. You must give preference to your skills and interests, and introspect regarding the contributions you can make and want to make. Have clarity regarding what it is that you want from an MBA. Because having a satisfying career is extremely essential. In fact, as MBA Admissions Consultants will tell you, career goals should determine your choice of business school.
Planning requires time and effort. Taking the help of a reputed MBA Admissions Consultant, go through the various options which you are considering and which the Consultant suggests carefully. Proper reflection is necessary to zero in on what you really want to do.
The experienced MBA Admissions Consultants in Delhi help applicants discover new possibilities and make informed choices during the application process. Right then, you should start planning your post-MBA career. A clearly charted out plan will make it easier to ensure success.
But you must realize that finding the right job will not always be easy. You should try your utmost to be the best you can be and hone your skills well. Other than developing leadership and other necessary skills, work on improving IT skills and increasing your cross-cultural awareness. It is important that you remain aware of changes in your chosen field. Strive to form a network essential to your professional pursuits.
As mentioned, you may allow for certain flexibility. Some schools offer self-assessment tests at the start of the programme and many offer career development services that help weigh opportunities. Connecting with the alumni of the school you are enrolled with and joining the student organizations may help refine your goals. Even informational interviews for roles that interest you will provide greater clarity. Look for those MBA Admissions Consultants in Delhi who continue to provide guidance and genuine, well-thought-out suggestions even after the admission process is over. Talk to them before you go in for goal refinement.
Another important thing is to keep a Plan B ready, just in case your first-preference plan does not work out. Your Plan B should also be related to your potential and goals. For this too, you must seek the opinion of the MBA Admissions Consultants you have chosen.
Be sure to plan your post-MBA career well in advance and have absolute clarity on what you want to accomplish else the recruiters that you approach later will see through your lack of direction.