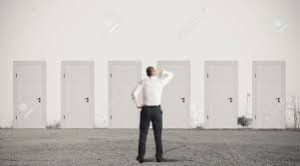 The MBA admissions process is exacting. Because an MBA can provide a great boost to your career.
But to have that desired boost, coupled with job satisfaction, you need a post-MBA career that's aligned with your potential and aspirations. Thus, choosing the right business school is important. That choice will impact your future and so is not easy.
Look for the best MBA Admissions Consultants in Delhi – those who know a great deal about the various schools and what they offer, and can thus, provide proper guidance. Try to ascertain whether the Consultants you are considering for hiring are up-to-date on changes.
You can find in Delhi experienced MBA Admissions Consultants who have helped many applicants in making the right choice. That experience is what makes them well equipped to be your guides.
For your dreams to be translated into reality, the environment that will best suit your needs and enable you to excel is the basic ingredient. Therefore, it is important to find an MBA Admissions Consultant who can properly assess your potential, your aspirations, and your suitability for certain goals.
It is not merely the curriculum that you should consider but should also look at the beyond-the-classroom learning opportunities which are essential for good development. The MBA Admissions Consultants who prefer being thorough in every respect will provide you glimpses into not just the cultures at different schools but also the neighbourhoods that surround them, enabling you to spare some thought regarding the kind of life you want to lead for the next couple of years. It is also a good idea to look at what the alumni of the different schools are engaged in. Looking at the different schools' missions and ideals may also give some clue as to what you can expect. Another consideration is your financial standing and the degree of available financial aid, but only if this does not result in a compromise on goals.
So, rather than going by the rankings, concentrate on what will help you have your dream career. You must be satisfied with your choice of the MBA Admissions Consultant. Only then will you have the conviction that your best interests are the Consultant's top priority.
To be sure that you have chosen the best among MBA Admissions Consultants in Delhi, ask if there are tie-ups with particular schools. Only when there are no tie-ups will you get genuine suggestions. Evaluating pros and cons of each school in an unbiased fashion through a Consultant's help is required- because it is not always possible to choose through reliance only on information available online.
The most desirable approach is when you have meaningful discussions with your Consultant regarding options, you discover and reflect on options that you might not have considered, and take an informed decision that is in your best interests.
If the choice is not right, your efforts, time and money will not produce the dreamt-of outcome. So take seriously the guidance of the best MBA Admissions Consultant you can find in Delhi.