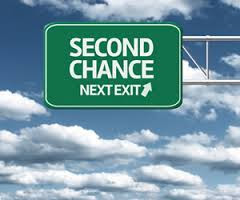 You may have been rejected by the school the first time, but you still stand a fair chance of getting admission in your second attempt. Your MBA Admission Consultant will help you strengthen your application and project yourself in a manner that can earn you some brownie points.
Know the Reason for Rejection
The most important thing to know is why you were rejected. Many of the schools send a letter specifying the areas that need improvement to the dinged applicants. Certain other schools are not able to send a personalized feedback to each dinged applicant due to the enormous number of applications. The MBA Admission Consultant is an expert who can figure out the loopholes in your application.
Improve Your Candidature
Come up with a concrete strategy this time. If the feedback you received tells you that you applied too late into the season, then make sure that you apply in the first round. Likewise, if low GMAT score was the reason for rejection, attempt GMAT the second time and apply in the first round itself. If there are multiple weak areas in your application, the MBA Admission Consultant can guide you to strengthen these areas in the next one year.
If the feedback talks of lack of leadership experiences, your MBA Admission Consultant may suggest that you look out for greater responsibilities at workplace or even seek out these experiences through community service initiatives. Similarly, poorly defined goals could be another area which you may need to work on. The MBA Admission Consultants have extensive experience and, can help you refine your application after discussing your aspirations and future plans. The MBA Admission Consultants may also suggest that you take up some competitive courses to strengthen your application if a low GPA was a reason for rejection.
Understand the Reapplication Procedures
Some schools want you to submit a fresh application while some other schools just want a reapplication essay. Sometimes, the schools that ask for a fresh application may even compare it with your first application. Ensure that you are not redrafting the same stuff. The school wants to see how you have strengthened your application in the last one year. Stress on how you have grown professionally and personally in the last year. Explain how important the programme is for you and how the determination to enrol in this programme has transformed you in the last one year.
Overcome the Myths
Some applicants assume that since they were rejected last time, this time history will repeat itself. While some others feel that their reapplication will emphasize their eagerness for the programme. The MBA Admission Consultant will tell you that your chances depend on several factors like the competition you have from other applicants, your areas of improvement in the last one year and the school where you are applying.
The MBA Admission Consultant will inform you that a vast majority of schools do give a fair chance to reapplicants and a strong reapplication strategy can improve your chances.