Authentic MBA Admissions Consulting: Assured Admits and Scholarships
Every 10th Indian in the US top 50 MBA Programs is our student; students from 40+ other countries too, are! In sync with our theme of getting a student the best one deserves, we have been placing our students in the world's most prominent MBA Programs. Our seasoned MBA Admission Consultants personalize a student's candidature to each school, leading to templates free, original work that lends a candidate one's best chance. When a student follows our guidance sincerely, one achieves optimal results. Work with world's best MBA admission consultants for the world's most complete admission consulting service for the best possible admits and scholarships!
Based on a holistic profile evaluation before enrollment, we guarantee admits and, often, scholarships.
Inquire with us to know your Guarantee Statement!
– DETAILED PROCESS OVERVIEW –
Overview
Are you looking for MBA application essays that lend you the best chance for admission into your dream business school? Do you seek application essays which connect various dots in your profile and aspirations to epitomize your story? Did you desire your essays were honest yet compelling, ethical yet incisive? Do you wish you had a Mentor who could guide you beyond simply the grammar? Someone who could analyze your profile and career plans to build a story you must recite to the admission committee? The Mentor who would not only examine your essays- critically, but also suggest alternatives- precisely? Someone who would be with you during those wee hours until you are sure to press the 'submit' button? Besides, did you wish to have an assurance for final admits; an assurance as substantive as a 100% fee-back in absence of a final offer letter?
If the answer to the above questions is yes, invest your faith in our MBA admission consulting and follow the mentoring sincerely to get the best possible admits and scholarships vis-à-vis your profile and scores.
Please fill the Inquiry Form on the top of the page to help us know you better and personalize the Guarantee Statement for you. We shall not promise you the earth and the sky but rest assured, the admits and scholarships you achieve shall be significantly better than what we 'Guarantee' you.
WHAT TO EXPECT?

Learning. MBA admission consulting that ensures apt learning as you apply.

Impactful, incisive, impeccable essays.

Singularity, apt structure, and natural flow in every essay.

Originality. No cut-copy-paste work, whatsoever.

Strict privacy. The shared information remains secure with us.

However unpleasant, clear feedback.
WHAT NOT TO EXPECT?
Sharing essays of previous, successful students; we are sure you would not want your essays to be read by strangers of tomorrow. We respect one's privacy and what is told to Experts', remains with Experts'.
Faking. Please do not force us to include any fake information. Be honest to the process and we shall take you to the best MBA Program, with highest possible scholarship- purely on your merit!
SUCCESS RATE
100%. We know, beforehand, what we are promising to our students and whether we will be able to deliver the same. Every time a student adheres to our mentoring and recommendations, results follow. You may want to go through our Testimonials
The Way MBA Admissions Consulting Works
Here is a detailed description of all steps involved in the MBA Admission Consulting process with us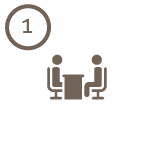 Before enrolling, one needs to have a counseling session with a counselor at Experts'. Over a detailed telephonic conversation, one's profile, MBA plans, and career goals are understood; accordingly, the counselor guides the candidate about what kind of programs are suitable for one and gives a reality check about what level of admits/scholarships are possible with one's scores and profile. While final school shortlisting is possible at a later point in time, the student is given a macro view of the league/nature/geography of target MBA Programs, beforehand.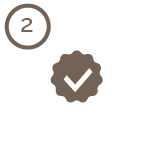 There are two versions of our MBA admissions consulting packages- Guarantee and Standard. In case one decides to opt for the Guarantee version, a Guarantee Statement is presented, after due diligence over one's profile and scores, before one enrolls. An example of Guarantee Statement: 'Admission in one of the US top 30 MBA Programs as per the US News Rankings with at least 50% scholarship'. The Guarantee version comes with a fee-back guarantee (generally 100%). A premium of 40-100% (depending on what admissions and scholarships we are able to guarantee) is charged in the Guarantee version, over the standard (without guarantee) one. Only difference between the two versions is the fee-back guarantee; the quality, scope, and extent of mentoring remains the same. Besides, guarantee version is applicable only on our standard MBA admissions consulting package of 11 schools.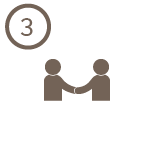 Once a student enrolls, a Mentor is assigned. The Mentors at Experts' are individuals who have done it all themselves and are inspired for helping the next generation. The team consists of MBAs from prominent Global Business Schools or retired professors and adcom members from global institutions. Each MBA Admission Consultant at Experts' Global carries hefty experience in guiding students with diverse profiles to premiere MBA Programs.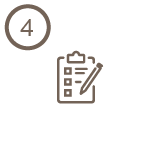 The Mentor assigns the student, two exhaustive write-ups: Profile Evaluation Questionnaire and School Short-listing Questionnaire. One needs to pour one's heart out (without worrying about the quality of English) to help the Mentor in boarding the story and finalizing the right portfolio of schools to suit one's needs, preferences, and constraints. The student's consensus is taken before finalizing the list of schools.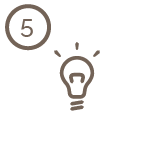 The Mentor then conducts a detailed 'brainstorming' session with the candidate. Over the same, the Mentor counsels the student about the right story for one's application essays- the links among one's background, need for an MBA, short-term and long term goals, and the inspiration for the same.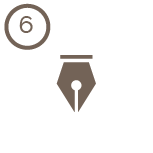 Once the student and the Mentor are on the same page, the application essays are prepared. Student's perspectives are reflected in the most effective manner to optimize one's chances for receiving an interview invite. The mentor is decisive in portraying a student's case and, at the same time, open to any considerations/suggestions. The student is finally given a version of essays that one can upload on the application portal.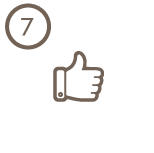 The mentor also helps in recommendations, resume, interviews, and the paraphernalia involved in the application process. The application process is quite cumbersome and one always faces questions about the intricacies involved- documentation, GPA, technical details etc; we encourage the students to ask questions to the Mentor rather than assume the obvious (unless the obvious is really obvious!).
STUDENTS ARE A RESPONSIBILITY
When one enrolls with us, s/he trusts us to leave a positive mark on one's career. We consider this a responsibility. Work to seek guidance from the seniors in your pursuit (rather than service from a provider) and you shall benefit the best that way.
TRANSPARENCY
We believe in stating the facts candidly, however unpleasant they may be. No, we would not show you a rosy picture (even if you earnestly seek one) and shall elucidate what you are getting into and what kind of results can be expected. While exact school short-listing can be done only after one enrolls and fills our exhaustive questionnaires, a macro view of the nature of institutions, expenditure, expected scholarships etc is given to the student before one embarks the journey with us.
RESULTS ON MERIT, ALONE
Please understand that our job is to present your candidature in an optimal way and to get you the best you deserve- purely on merit. We assume that the information you present us with is correct and expect you to not insist on incorporating any bogus achievements/activities in your essays. Besides, please don't ask for the essays of other, successful students for inspiration; application essays are highly personal to a student's case and sharing the same is against our privacy policy.