Master in Management Admissions Consulting
Master in Management Admissions Consulting
MiM Admissions Consulting by Ace Admission Consultants
Seasoned Mentors, with first-hand experience of the applications process, provide personalized assistance to graduate school aspirants. The sweetness of the success they tasted made them desirous of helping others garner similar accomplishments. The approach that Experts' has developed guards against any repetition or reuse of a work. Each aspirant's candidature is personalized for each school he/she applies to and so, original, templates-free essays are produced. This lends authenticity to the application and thereby, optimizes the aspirant's chances of admission.
Since we work to ensure that each student gets the best possible admit on the basis of his/her true merit, we also put in efforts at tapping their potential. It is due to this extra effort that we never shy away from that our students have reaped the benefit of educational opportunities at the world's finest institutions. Effort is, of course, required on the student's part too- the student must follow all guidance and instructions given by our Admissions Consultants. Only then will the desired admits, possibly with good scholarships, result.
Good amount of the Mentors' time and effort can only come at a good price. When you achieve the admission we guarantee, possibly with a scholarship, you will know the ROI on our services is good too!
– OVERVIEW –
Are you seeking application essays that optimize your chances of fulfilling your B-school dreams? Are you looking to create an impact through a narrative that links the significant bits from your profile and career goals? Do you want to present an account that is accurate while being forceful?
Is your search for Mentoring that does not stop at the grammar? Is your search for Mentoring that helps you craft an authentic story- after a thorough analysis of profile and career goals- to recount to the Admissions Committee? Mentoring that does not just entail a critical examination of your essays but entails the providing of the right alternatives? Do you want the assurance of readily-available assistance with your applications- even at odd hours while you are finally at the submission stage? And most importantly, the assurance of admission- as solid as the guarantee of a 100% fee-back if the assured admits are not achieved?
If all the above sounds exactly like what you had wished for, invest your faith in us. All that you then need to do is follow the assigned Mentor's advice and the best possible admits/scholarships, in view of your profile and scores, will be yours.
For us to be able to make a personalized Guarantee Statement for you, we need to learn about you. So, do fill the Inquiry Form on the right toolbar. You stand to given even better admits and scholarships than what the Guarantee Statement would guarantee.
WHAT TO EXPECT?

The opportunity to learn all that can be learned during the rigorous application process.Mentoring in the truest sense of the term.

Essays crafted to leave a great impression through their accuracy and precision

Essays that, by their very structure, reflect a good thought-process; therefore, essays that are coherent and have a natural flow

Personalized, creative and therefore, original essays. There is no borrowing from other sources

Honest feedback, even if it is bound to be disappointing for the student- the intent is to polish his/her candidature to help him/her achieve the best possible result

In every respect, confidentiality
WHAT NOT TO EXPECT?
We will not provide essays of our successful students. It goes against the values we hold dear to divulge, in any way, the personal information of any student. We will follow the same policy with regard to your essays too.
Any fabricated information in your essays. We request you to be honest with us and not compel us to do what we do not want to. Solely on merit basis, we will help you achieve a great admit, with highest possible scholarship.

SUCCESS RATE IN OUR MASTER IN MANAGEMENT
ADMISSIONS CONSULTING
100%! Success will be yours if you just follow to the hilt the guidance that is provided to you. We are not making empty promises here- we will deliver on them. To get an idea of the good work we do, spend a few minutes on viewing the Testimonials.
– PROCESS –
Here is a detailed description of all steps involved in the Admission Consulting process with us…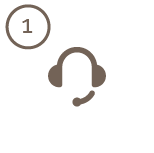 Over the phone, one of the Mentors counsels a prospective student. Thus, even before enrollment, the student is guided about the best-suited programs for him/her and the admits/scholarships that should be targeted by him/her, considering his/her profile and scores. For providing such guidance, the Mentor first makes the effort to understand the student's profile and aspirations. Since meticulousness is our approach, a short-list of schools cannot be provided at this point and will need a more in-depth evaluation.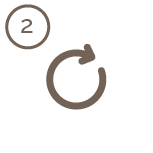 We say with confidence that the quality and scope of our services are excellent. Whether you choose the Standard version of our Applications Package or the Guarantee one, you will find no difference in either the quality or the scope. But in the Guarantee version, a fee-back guarantee (generally 100%) is offered if the student fails to secure an admit. It takes due consideration over the profile and scores to come up with a Guarantee Statement for the student in question. To give you an idea of how such a statement would read, "Admission in one of the top 30 MiM Programs as per the Financial Times Rankings". This statement is presented before enrollment because we believe in honestly telling the student about his/her prospects beforehand. Of course, this fee-back guarantee comes at a cost- we will be charging a premium on the Standard fee. This premium can range from 30% to 100%; how much is charged depends on the level of admissions and scholarships guaranteed. Only if you enroll for a package of at least 10 applications can you avail of this guarantee version.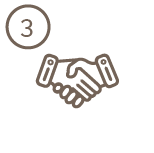 As soon as a student enrolls, one of the Mentors from our dedicated team is assigned. All our Mentors have first-hand experience of the application process. The team members are either MBAs from renowned global institutions or retired professors and adcom members from international institutions. They are eager to help aspirants realize their B-school and career dreams.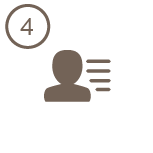 Once the Mentor is assigned, the next step is for the student to provide all the relevant raw information through filling up the Profile Evaluation and School Short-listing Questionnaires so that the Mentor can properly craft his/her story and come up with a list of schools most likely to suit his/her needs and constraints. The schools are never finalized without the student's consent. Since this raw information is so crucial, the student has to concentrate on answering what is required with no worries regarding the quality of English.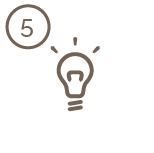 The Mentor goes through these questionnaires and then gets into 'brainstorming' along with the student. The story that the student's application essays must narrate is discussed and he/she is given an idea about the narrative flow, i.e., how his/her background, MiM and career goals, the inspiration for these are going to be linked.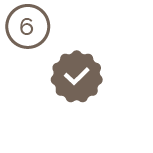 When consensus in reached after such discussions, the work on the application essays begins. The student's own perspectives and suggestions, when effectively incorporated, do well the job of personalizing the essays. But since it's in the student's own interest that his/her essays be worthy enough to merit an interview call, he/she should realize that the Mentor must play a decisive role in crafting them. A ready-to-be-uploaded version is given to the student.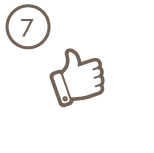 Recommendations, resume, interviews, and all the miscellaneous processes involved in the application process are provided assistance for by our Mentors. Doubts relating to the complexities involved- documentation, GPA, technical details, etc- are bound to arise in the student's mind. Our Mentors are always willing to clarify doubts. In fact, they encourage the students to ask questions and gain certainty about everything, rather than assuming things.