Real achievement, we believe, comes from enabling others to also become achievers. With that belief, we, at Experts', work to ensure that aspirants achieve their dream admissions and thus, embark on the journey to their desired destinations. The Mentors at Experts', having successfully sailed through the rigorous admissions process to secure seats in world-renowned institutions, now help others achieve success in such process. They provide personalized applications for each school that a student applies to, thereby ensuring that the student's chances are maximized through the templates-free, original work. The endeavor of our Mentors is to get each student enrolled with us the best he/she deserves on the basis on his/her merit. Through proper guidance and through honing skills, our Mentors have helped the students get admittance into the top-notch institutions of the world. Following, with earnestness, the Mentors' guidance brings forth the desired outcome- multiple admits, many a time with considerable scholarships.
Do go through the following details to get a sense of the meticulous approach we follow in our Undergraduateuate Admissions Consulting.
– OVERVIEW OF UNDERGRADUATE ADMISSIONS CONSULTING –
Do you want your application essays to be impactful enough to maximize your chances of a dream-school admittance? Do you want your story to have a smooth narrative flow, with the various dots in your profile and aspirations effectively connected? Do you desire your essays to persuasively yet authentically present your case? Are you looking for guidance that goes farther than correcting your grammar? Do you need a Mentor who would help you craft the right story to tell to the Admission Committee after an in-depth analysis of your profile and goals? Do you want your Mentor to read your essays with a critical eye and propose fitting alternatives, in case there is a need? Are you looking for a Mentor whom you can rely on to be available even at odd hours to lend you assistance till you can, with surety, press 'submit'? And as if this is not enough, a guarantee of admission- in the unlikely case of not receiving a final offer letter, a 100% fee-back?
If all this is indeed what you are looking for, invest faith in us and take seriously the Mentors' advice to have, on the basis of your profile and scores, the best possible admits and scholarships.
In order that we get to know you better and are enabled to personalize a Guarantee Statement for you, do fill the Inquiry Form on the right toolbar. The world is not what we promise; but we do promise a delivery –in terms of admits and scholarships- better than what we 'guarantee'.
WHAT ARE WE OFFERING?
Since our efforts are directed at helping people become achievers, we ensure that they utilize all available opportunities to learn and grow. Therefore, while we make certain that the student faces no hassles during the application process to global programs, we also take care that he/she does not lose out on the learning opportunities that this process offers.

Powerfully-written essays, with precise and impactful expressions

Well-structured, well-flowing arguments in essays

No copying of words or ideas. Completely original essays

Honest feedback aimed at genuinely helping the student

A promise of confidentiality
WHAT NOT TO EXPECT?
Sharing the essays of our successful students is something we will never agree to do. Think of it this way: would you like your essays, personalized to suit your candidature, to be read by strangers? All information that the students share will remain with us and us alone.
We will never offer or agree to include accomplishments that were never yours. Please be honest with us in relating what you have done thus far. Purely on merit-basis, then, we will help you get an admit from the school that is right for you, with highest possible scholarship.

SUCCESS RATE
100%! We have that level of confidence in our services- we will deliver on the promises we make. The desired results will surely be achieved provided our Mentoring and recommendations are properly adhered to. A look at the testimonials will give you an idea regarding the quality of our services.
– PROCESS OF UNDERGRADUATEUATE ADMISSIONS CONSULTING –
We follow an organized approach in Admission Consulting. Enlisted in detail are the various steps involved: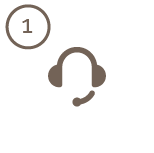 To give a student a macro view of his/her admission prospects before enrollment, a Mentor counsels him/her over the phone. The Mentor tries to get a sense of the student's profile and, undergraduate education, and career goals. Once these are understood, the Mentor gives the student an honest opinion regarding the kind of admits and scholarships that are by him/her achievable, considering his/her scores and profile. The student is given an idea about which programs and schools are recommendable for him/her. However, school short-listing is only possible at a later stage.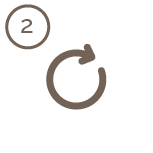 We offer, for our Applications Package, two versions- Standard and Guarantee. There is no difference at all in the quality and the extent of the guidance that is provided. The difference is that a fee-back (generally 100%) guarantee, after proper profile and score analysis, is offered in the Guarantee version. Before the student enrolls, a Guarantee Statement is presented; the fee is returned in the unlikely case of this guarantee not being met. An example of the kind of Guarantee Statements we present is: "Admission in one of the US top 30 schools as per the US News Rankings with at least 50% scholarship." We want to point out here that the guarantee version can be availed of only on packages of 10 or more applications. A 30-100% premium, depending on what is guaranteed, is charged over and above the Standard version.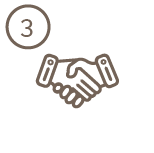 With the desire to help others achieve success in the admission process like they did, the experienced Mentors at Experts' put in untiring efforts. In the team are MBAs from prominent global B-schools and, retired professors and adcom members from international institutions. One of these estimable team members is assigned as a Mentor to a student as soon as he/she enrolls.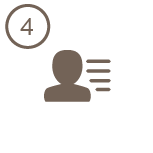 The Mentor needs a comprehensive picture of the student's needs and preferences to be able to render them well in words and short-list the right schools. Therefore, the student is assigned two questionnaires- Profile Evaluation Questionnaire and School Short-listing Questionnaire- to extract the essential raw information and these are required to be properly filled with no concerns about the quality of English. The student's consent is sought before the school-list is finalized.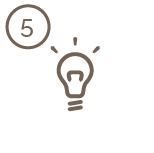 This is followed by a detailed 'brainstorming' session during which the student is counseled regarding the story that his/her application essays should narrate. The student is made to understand how links are to be formed that connect his/her experiences, undergraduate plans and career aspirations, and the factors that inspired these.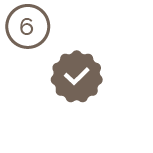 Once there is agreement on all the basic factors, the next step is to prepare the application essays. Since the right approach is to personalize the application essays for each student, his/her perspectives become necessary to be reflected. His/her suggestions are considered and if found suitable, incorporated. But, of course, the Mentor plays a decisive role in depicting the student's candidature to make sure that the student's chances of receiving an interview call are maximized. When the Mentor is satisfied that the essays that have been produced do reflect well on the student's candidature, they give them to him/her to upload on the application portal.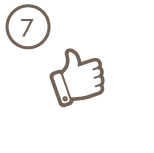 Meticulousness characterizes each bit of the services we offer- if our Mentors are helping with the application process therefore, they will also help in recommendations, resume, interviews and all miscellaneous processes. Since there is so much involved in the application process, the student is bound to be faced with certain doubts or questions relating to the documentation, GPA, technical details, etc. Unless the obvious is way too obvious, the student is always encouraged to not assume what seems to him/her obvious but to ask questions.